Health-Care Center Hvozd Ltd.
Welcome at the web pages of the Health-care center Hvozd Ltd.
We are a non-state outpatient health care facility providing health-care services in the following specialties: general practitioner for adults, general practitioner for children and adolescents (pediatrician), gynecology, COP (Center of Oncological Prevention) clinic, Rehabilitation, Internal Diseases, Laboratory of gynecological cytology. The Health-Care Center Hvozd Ltd. have established contracts for health care reimbursement with all major health insurance companies. We also provide care for patients-citizens of the EU member states for whom reimbursement is done in accordance with valid EU laws and legal provisions, and patients coming from states outside the EU member are provided care against direct payment in accordance with valid international contracts.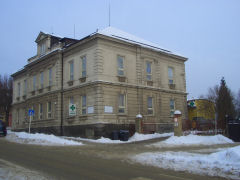 ---