Physicians who prescribe physical care for patients at this department have passed postgraduate residency at training center finished with probation, and the care is conducted by certified rehabilitation physician.
The physiotherapy (rehabilitation) center is equipped with present-day instrument and devices for physical therapy.
These include the instruments Endomed and Vacotron, Enraf Nonius company, designed for interference currents, under-pressure massage, and stimulation of muscles.
Therapeutic Laser, Enraf Nonius, is used to treat inflammatory conditions of bones, to support healing in burns and scar tissues.
Physician: MUDr. Hana Střelcová
Registered nurse: Jana Ondrašíková, Lenka Fialová
| | |
| --- | --- |
| tel: | +420 487 751 436 extension 26 |
| fax: | +420 487 751 437 |
Surgery hours:
Monday - Friday 07:30 a.m. - 02:00 p.m.
The patients are scheduled to receive procedures at exact times, so there is no waiting.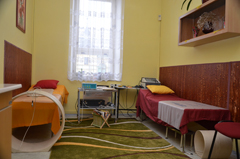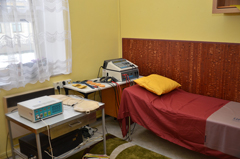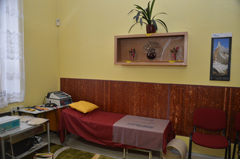 ---